Behind every successful man, there is a woman, this is a true quote, and it goes for the Indian cricket players as well because they have a life off the field. The wives and girlfriends of the Indian players are there to support and help the cricketers in their tough times.
The women in Cricket players' lives play an important role, and they help their husbands and boyfriends climb up the ladder. The cricketer players who do not support their wives and girlfriends have not been that successful in their careers.
Today in this article, we shall name the five girlfriends and wives who are the backbone of the Indian players, and they stood like a wall behind them in every situation of life which the players have faced till now –
Hottest Wives of the Cricketers
Anushka Virat Kohli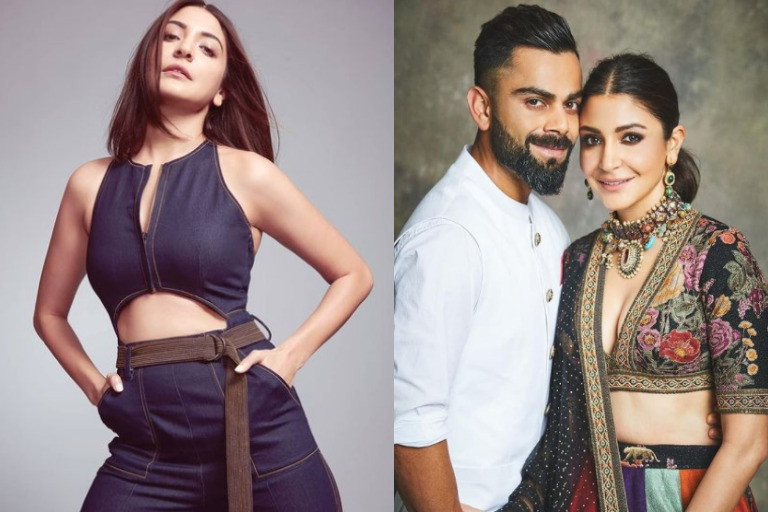 The wife of the Indian skipper is a proclaimed actress. The Jodi of Viruskha is the most famous couple in the cricket and Bollywood industries right now. Since that shampoo advertisement, Virat and Anushka are in a relationship, and they got married in 2017 in Italy.
Anuskha still attends the live matches in the stadiums to support her husband. Despite her busy schedule, Anushka gives all her support to Virat to perform well for the country. Virat and Anushka are millionaire couple, and individually also they were in Forbes magazine.
Sakshi Mahendra Singh Dhoni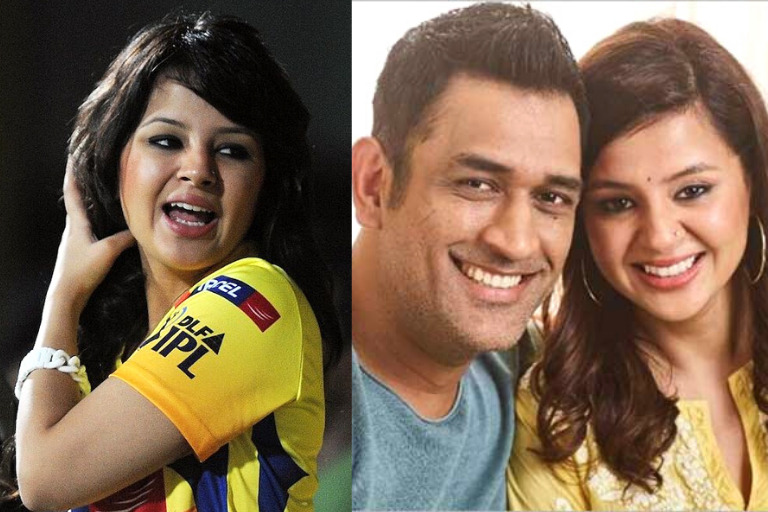 The wife of the former Indian cricket player and the captain was also the one who had supported Mahi off the field. The wives and the girlfriends of the cricketers are doing a great job secretly behind the field. The couple Dhoni and Sakshi are the acutest in the world of cricket. Sakshi is a graduate of hotel management. She had supported MSD during his playing days.
She was there during the world cup final of 2011 at Wankhede, and she is also the one to give a nasty replay on social media if anyone speaks anything about her husband. MS and Sakhi got married in 2010, and when Mahi was playing for India in the 2015 world cup, Sakshi gave birth to a girl child. Despite being her husband being on the field to play for the country, Sakshi didn't insist that she wanted MS Dhoni right here because she knew that her husband is on his national duty in Australia.
Ritika Rohit Sharma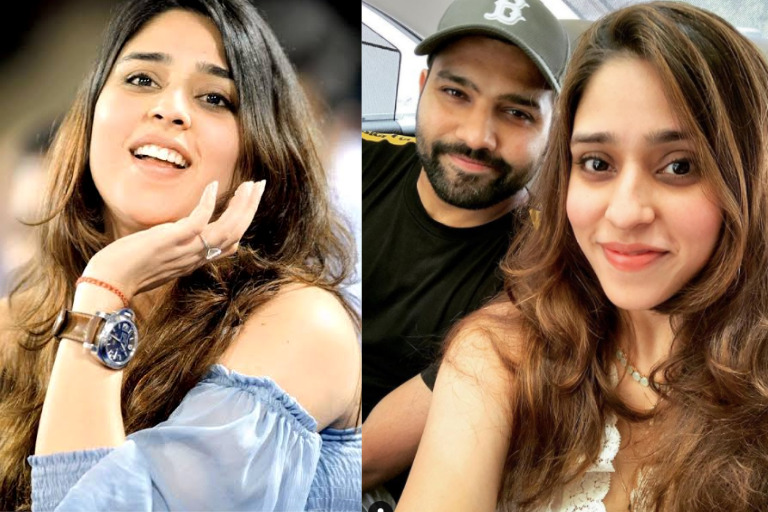 The lady love of India's white-ball captain, Rohit Sharma, is Ritika Sajdeh. Ritika used to work as a sports manager of Rohit Sharma in the past, and then Hit Man fell in love with her after they were associated for six years. Ritika is also the one who supports her husband, and she is also seen in the stadiums during the live matches. Rohit and Ritika got married, and they have a baby girl. Ritika is a super chic girl, and she has caught the media's eye with her innocent face and quirkily charm.
Sagarika Ghatge Zaheer Khan
The former pace bowler of India and the actress made headlines when they roamed with hand in hand during Yuvi and Hazeel's wedding. Zaheer was in love with Sagarika Ghatge, an actress who acted in Chak De India and the movie called Rush. Zak and Sagarika were engaged in 2017, and they got married in the same year. The couples got married in court, and then it was a grand reception of the wedding where Sagaika set the trend of less is more.
Deepika Dinesh Karthik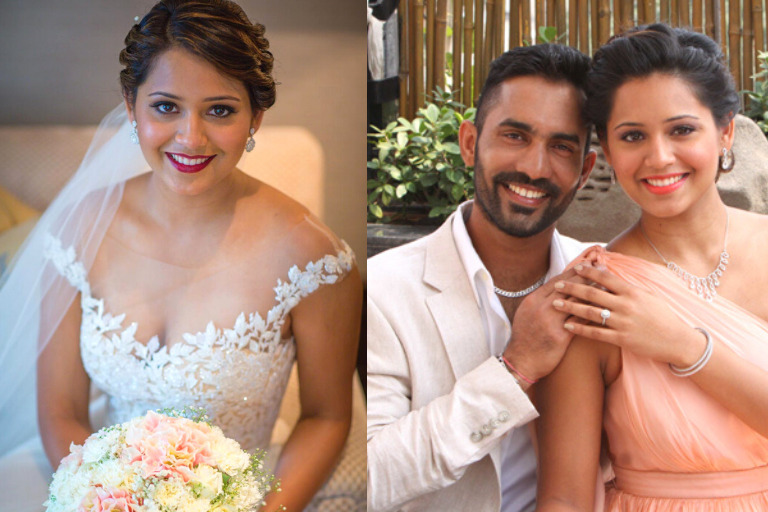 The wicket-keeper batsman of Tamil Nadu, Indian Team, and Kolkata Knight Riders, Dinesh Karthik married a squash player Deepika Pallikal. Deepika is the second of Dinesh Karthik, and she has been a successful squash player for India.
She is the first woman squash player to win a Padma Shri award. Deepika and Dinesh got engaged in 2013, and after two years, in 2015, they got married. The sports couple make a good pair, and sometimes it is good to have a partner who is in the same field because it develops more understanding, especially when a tough situation arrives.
---
Also, read THIS:
IPL 2023: RCB vs KKR Today match Dream11 Team Prediction | pitch Report | Probable Playing 11 | Weather Report | IPL Fantasy Cricket Tips
RCB vs KKR live: Lord Shardul Thakur played a tremendous half-century Inning, Fans goes crazy on Eden Gardens
 video: Rajasthan captain Sanju Samson took amazing catch of Pruthvi Show , even DC'S captain was surprised, video is going viral.